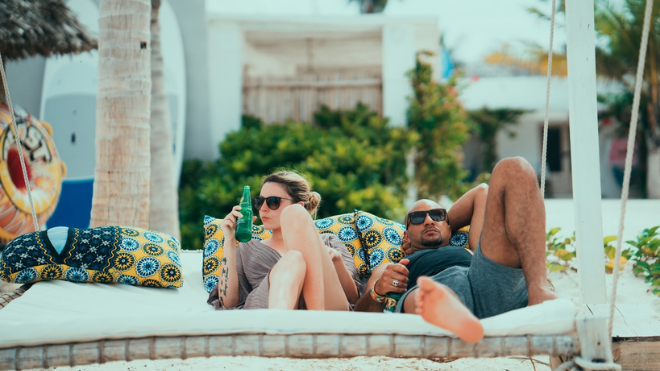 It isn't a breeze to date someone from a different country. All possible issues, from cultural differences to travel expenses, could surface. But when a couple comes out alive after a tremendous interethnic dating fight, their relationship will be a sure win throughout.
If you're an expat or foreigner dating someone from splendid Tanzania, you also need to understand their customs and traditions to have a smooth and flourishing relationship. Below are the essential Tanzanian dating guides and tips we gathered especially for you.
Tanzanian Norms and Traditions—in a Nutshell
Tanzania is an East African country known for its high mountain peaks, bahsine tropical islands, and marine parks. Its rural areas are a paradise to many wildlife animals, while its urban cityscape is a utopia to local Tanzanians.
More than 60 million people live in Tanzania, with over 120 ethnic groups and 28 major cities. Locals in the country are kind, polite, friendly, and modest individuals. They are pacifist people that believe solving arguments should be made peacefully.
When shaking hands with someone new, Tanzanian women usually do it while looking downwards. It shows the nonaggressive personality expected of Tanzanian women. When addressing a new acquaintance, locals avoid calling them by their first names. Instead, they use titles or last names.
Tanzanians are also very proud of their disciplined upbringing. Locals in the country don't like seeing couples display their affection in public. Women are also not supposed to smoke or talk in a raised voice.
While all these are slowly fading away due to people's modern mindset, some elders will still call you out if they catch you misbehaving! Elders are honored and respected in the Tanzanian community, so while the younger ones feel annoyed when called out, they'll still show their respect nevertheless.
Finally, Tanzania is a male-dominated country—men dominate the political arena, corporate business functions, and even the households. But as years passed, discrimination against women became illegal. As a result, women are allowed to hold offices and rule it the way they want it.
Tanzanian Dating Culture
Tanzania is a country rich in natural greeneries and wildlife animals. But more than that, it's also an ideal place for the more conservative expats or foreigners looking for love. Tanzania has slowly progressed for the better, but its dating norms are still slightly different from the rest of the world. Learn a thing or two about the nuances of Tanzania's dating customs below.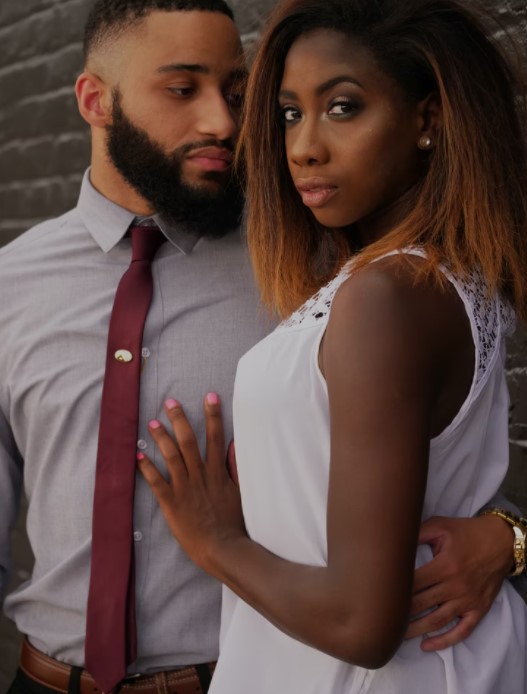 Tanzanian Dating and Romance
Dating isn't a thing in Tanzania—perhaps until recently. While Westerns like to flirt with someone, this behavior might be confusing for most Tanzanians. Girls in the country wait for men to initiate the first move and do all the courting.
If Westerns go out on a date to have a feel if they're comfortable with someone, Tanzanians don't. When they go out with someone, most likely, they are already in a relationship. And unlike the more modern countries, Tanzania's courting stage is longer and more romantic.
First Date with a Tanzanian
On your first date with a Tanzanian single, these are the things you should note of:
1. Keep the conversation light and positive
Great first dates with a Tanzanian single usually consists of a night out and a light conversation to fill the awkwardness. You can always talk about current news or sports, but be sure to steer clear from political opinions.
Restrain yourself from inquisitive questions about the Tanzanian government as well. It might piss off your local date or dampen the date altogether.
Instead, talk about the beautiful places in Tanzania. Whatever you do, keep your hands to yourself. Otherwise, you'll have a stinging hand from your date's slap if you try to keep a move on them.
2. Men always pay for food
Paying for food is a man's job in the country—this is traceable to Tanzania's high regard for patriarchy. So on your first date with a local, be sure to take the bill.
Most women may find this incredibly sexist, so if this is a dealbreaker for you, tell him how you feel. They will understand and respect you more because of it—in fact, men get attracted to women with values.
3. Chivalry is essential in Tanzania
On a date with a Tanzanian woman, pick her up from the place she told you, open the door, and pull up the chair for her. After dinner, offer to pay for the meal. While many people now shudder at these actions, many Tanzanian singles believe that chivalry should still live on despite the casualness of modern dating.
Marriage Tradition and Customs
Ask any Tanzanian today, and they'll assure you that marriage is their end game. It's their very reason when looking for a potential beau or babe.
If you ever plan on marrying someone in the country, be sure to prepare your dowries—yes, they are still common in some ethnic groups. As part of the wedding tradition customs, the groom presents a dowry to his bride and her family. It could be money, property, livestock, or clothing—it varies on the negotiations between two families.
Learn their culture and have fun!
It's never easy to date someone with whom you don't share your cultural values. But like anything worth it, you should fight for your interethnic relationship.
Be extra patient and understanding. While you're at it, learn to have fun. Don't take your relationship in a very rigid manner. Gather everything you can about their culture and enjoy the ride. Good luck!