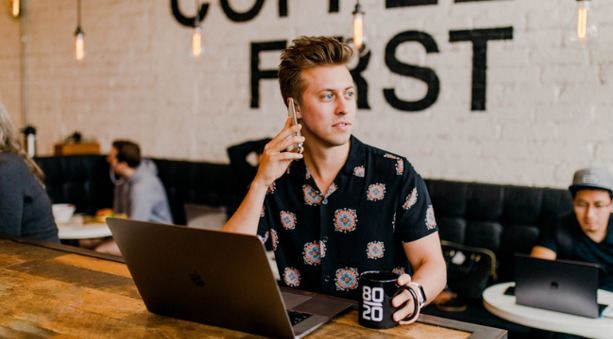 You like meeting someone new. You want to feel the rush of introducing yourself to a new friend or potential love life. And, you have the wit and charm to make someone fall for you.
"Since mask-wearing and social distancing replaced face-to-face meetups and hugs, online single senior dating services came to the rescue. Today, they help hopeful singles worldwide meet and connect with a possible partner."
Here, we prepared a step-by-step guide on how to make a winning online dating profile. It should help you build a credible account and snag your future LOML in no time!
Five Easy Ways to Set Up The Best Online Dating Profile
1. Have the perfect profile picture
When setting up your online dating profile, you don't have to organize a total prod shoot to have the perfect picture that attracts someone.
People nowadays appreciate authenticity in everything, and that's your cue. Post a profile picture that shows your genuine and adorable side. If you love to have a profile picture with your dog in it, do it—in fact, you should!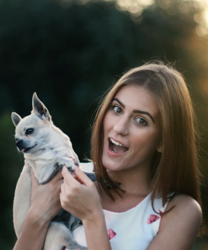 People find anyone charming and trustworthy when they post a profile picture with their pets on it. They would also think you're open to commitment and capable of affection if you post a photo with your fur baby.
How to have a perfect profile photo?
● Choose action shots, a photo that shows your adventurous side, or something that shows you laughing. As such, avoid selfies.
● Filters should only enhance your picture, not make you look like someone else.
● Pick an image with some hints of lively colors—yellow, orange, and red are the ideal eye-grabbing hues.
2. Paint a fun picture
When writing your online dating profile details, give your profile visitors a view of who you are. If you love traveling, say where your dream destination is and why. Anything tangible like this makes you alive to anyone reading.
However, don't give your profile visitors too much detail, especially your superficial preferences. You don't need to include things like height, weight, or income.
While you're at it, remember to steer clear from clichés. Even if you like "watching the beautiful night sky" or "going to the beach," leave it out—everyone says that. Write something fascinating that could be a conversation starter. Finally, don't make your bio too long.
3. Have an honest profile info
Honesty is still the best policy, regardless of how overused this quote sounds. Lying won't get you anywhere in the dating world. Think about how hurt you'd be if you find out your date's been lying to you.
Don't lie just to fit into society's cookie mold. Besides, accepting one's flaws and imperfections are the trend nowadays, you know?
If you struggle for inspiration, you could always use other people's profiles as benchmarks to see what they're saying. Reading others' bio might give you fun ideas to put in yours'.
4. Recheck your work
Review your profile info and make sure it looks optimistic. Everything must exude positivity, from your picture to your bio. As such, don't depress people by posting negative things on your profile.
Your online profile is also, essentially, your dating CV. You'd want to appear perfect in the recruiter's eyes. With this, proofread your written info—it must be flawless for prospective lovers to see.
Many people find poor spelling and grammar a turn-off. You could ask your loved ones to proofread your profile for you. But if you're too shy to do so, you could always turn on auto-correct.
5. Keep your profile active
Remain active even after you've set up your profile. Log in to your account once in a while to check your matches and pings from a potential beau.
It's also best to update your profile regularly. If there's something new about you and it's internet-friendly, share it in your bio. Just be sure to avoid posting TMI (too much information) content.
As for your profile picture,  replace it with something new if it's already a year old. Many complain about online dating profiles looking way different than they do in their pictures. If you argue that you looked like that once, it may not be a perfect one. Looking great in the flesh is better than the opposite.
Now, wait patiently
Setting up your online dating profile can be exhausting and challenging at the same time. It's not easy to big yourself up without appearing arrogant or—worse—desperate.
When you're finally through creating your profile information, relax. Online dating takes time, so don't expect to receive hundreds of pings immediately. Just like regular dating, it requires time and patience. Nonetheless, we hope you get matches soon. Good luck!