Are you struggling with picking the perfect Big Sur location? Well, you've come to the right place for wedding ideas.
A wedding in the Big Sur area might be a memory you'll cherish forever. But, looking for the best wedding venues in Big Sur can take its toll on some couples. Often, searchers feel lost while digging around the internet for any valuable clues.  As such, I am here to help you have the memorable Big Sur Californian wedding that you deserve.
Big Sur, just south of Santa Cruz and Monterey, is a jaw-droopingly beautiful area in California. The 840 miles of Californian coastline offers so much variety to the visitors.
In this article, I'll be listing some of the most gorgeous Big Sur wedding venues. But, before helping you choose the best Big Sur wedding venue, let's take a look at the breathtaking landscape around Big Sur wedding sites.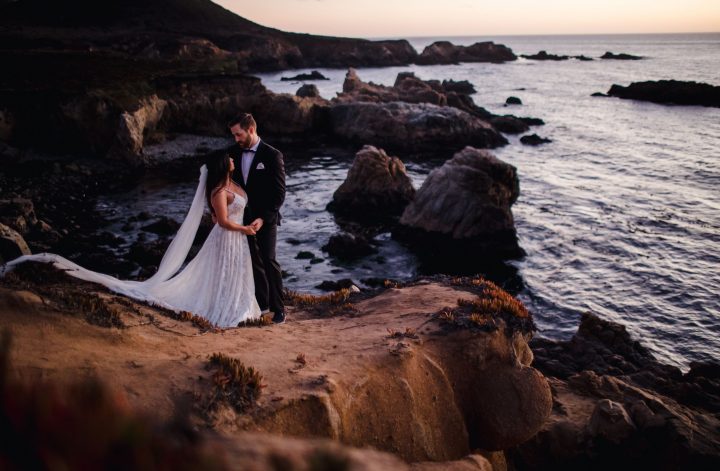 Big Sur Landscape
There is no shortage of stunning Big Sur wedding ceremony locations in the area. The landscape around Big Sur is quite extensive. The northern region hosts a variety of coastal localities with great views. These photogenic views around multiple wedding venues in Big Sur, California, will surely be hard to forget. What's more? There is no shortage of choices that best suit your needs. You can choose to have an intimate Big Sur wedding or a destination wedding in Big Sur, CA. Big Sur offers something to cherish in memory for everyone.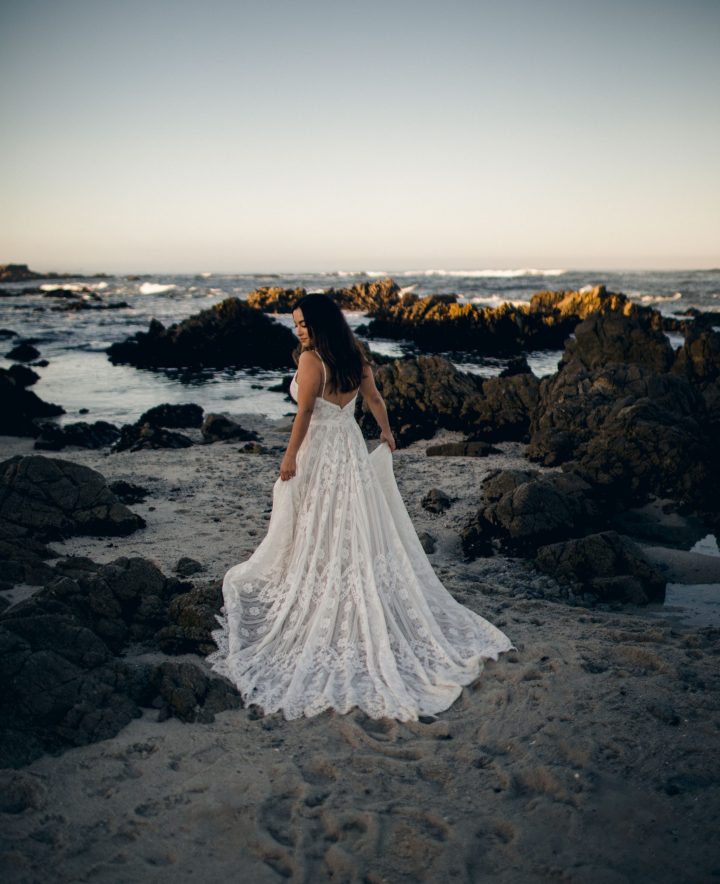 While driving down Highway 1 from Carmel, the gorgeous coastline will be the first thing you see. Once you leave the town, the first site will be the Garrapata State Park. This park is well known for its beautiful coastal trails. Moving on, you'll reach the iconic Bixby Bridge. This is where you'll find the scenic coastal spot of your choice. Just a bit further, you'll come across Julia Pfeiffer Burn State and Pfeiffer Big Sur Parks. These parks are well known for their massive redwoods. Moreover, once there, you can choose hotels, restaurants, or a specific wedding venue of Big Sur as per your needs.
Now that you're a little familiar with the landscape let's dive into some quality venues.
Big Sur Wedding Venues
Covering nine acres of stunning Pacific Ocean coast, the Oceanpoint Ranch is steps away from Moonstone Beach. If you are looking for a romantic reception and ceremony, then this location will serve you well. Oceanpoint Ranch is one of the most beautiful Big Sur beach wedding areas overlooking the sea in Cambria. Whether you are looking for small or big venues, Oceanpoint Ranch will offer its best to make it a memorable event.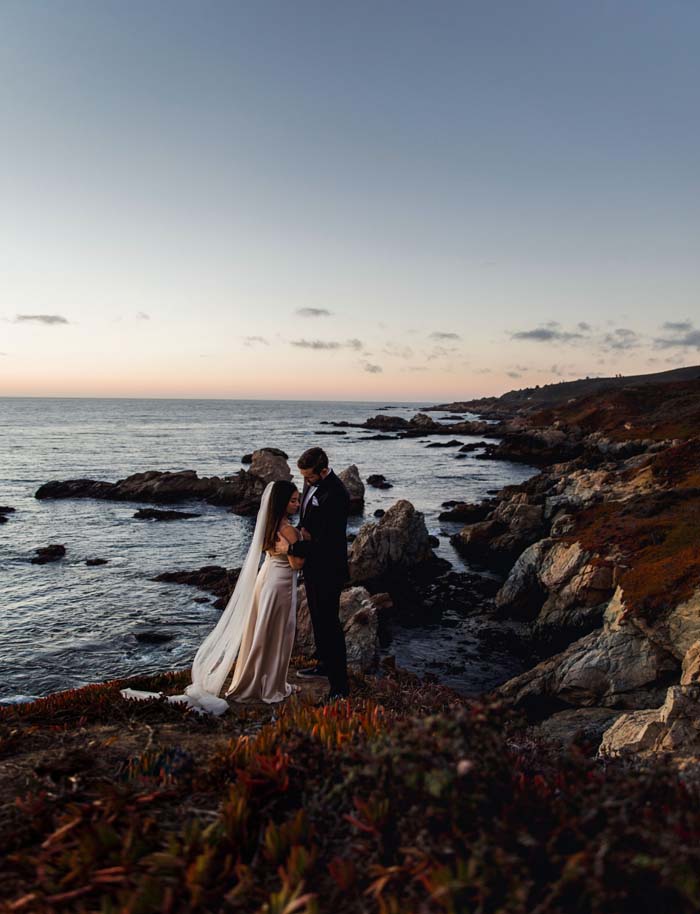 They can cater to your needs with smaller venues for 50 guests to bigger venues for 250 person galas. The crew offers the best value for your reception with local food trucks, dessert buffets, and welcome bonfires on the beach.
Garrapata State Park offers value with its dramatic views and gorgeous beach. The park is located along the rocky coastline and at the trails. If you love to hike, you'll love this place.  There is a narrow canyon hiding a creek. Also, the creek is surrounded by redwoods.
While driving south from Monterey, you'll find Garrapata State Park to be one of the very first areas. The park comes with beach access. Moreover, you can use multiple access points located along the highway. You can either have your full Big Sur elopement here or just have your sunset portrait here at day's end. But remember, the elopement ceremony at this location will require a permit.
If you are looking for an intimate Big Sur wedding, then Andrew Molera State Park is the place to be. With a maximum capacity of 10, this park offers a lesser-known venue. Couples can have a perfect adventure in an intimate setting. What's more? The fantastic scenic views of gorgeous hillsides at the Big Sur coast will make your wedding a cherishable event.
An Iconic Big Sur Beach Wedding at Pfeiffer Beach
Are you interested in a Big Sur elopement or wedding with no permit requirement? Pfeiffer Beach will be the perfect location for you. Note that elopements and weddings are not allowed from the 15th of March to the 15th of October. So, what is so special about this location? Glad you asked! The massive "keyhole" rock formation is a marvel on its own and offers the onlookers great value for their money. Apart from the rocks, the iconic beach is the closest accessible beach in central Big Sur. But remember to beware of the potentially sandy winds.
So, there you go! These are our picks for a memorable wedding that you'll cherish. Don't forget to look for suitable Big Sur weddings and California elopement packages on the websites of the locations above. Also, it will be wise to look for a professional California elopement photographer well before the wedding.