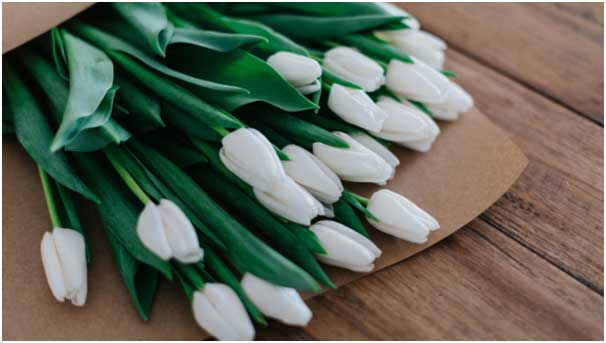 Long-distance relationships aren't for the faint-hearted. As if the typical relationship challenges aren't hard enough, the separation and absence make things a little more challenging. How do couples in these arrangements get by everything?
One answer? Flowers.
If physical challenges (locations, time zones, schedules, etc.) are obstacles, make your presence through a bouquet of fresh blooms. People have been doing this for thousands of years, so, indeed, it's just as effective today as it was back then.
With that said, why do couples, especially long-distance ones, send them as gifts? Here are a few good reasons we can think of. Do tell us if we've missed out on anything!
Why Do Long-Distance Couples Send Flowers?
1. The distance sucks
Let's begin with the most obvious reason: distance is a drag. Nothing—not even the most convenient video chatting app—comes close to physical presence. It's one thing to miss someone who's just a drive away; missing somebody who's on the other side of the globe, however, is a different story.
Should the fire fizzle out just because you two are far away? Fortunately for both of you, the answer is no! Flowers help keep sparks fly because of their expressive nature and ease the separation a little bit.
2. Milestones are worth celebrating
Life accomplishments deserve at least a little celebration. Just because you two are far apart doesn't mean you can't celebrate together. Mark occasions like anniversaries, promotions, birthdays, and other victories with a beautiful bouquet!
3. They just miss each other, okay?
As cliche as this adage sounds, absence does make the heart grow fonder. There's nothing like telling your boo that you miss them than through fresh flowers! Make things extra sweet by sneaking in a sweet note. It can come from a quote or something more original and heartfelt.
Now that we know the why behind all this, another question arises: which flowers make the best bouquets? The truth is, there's no right or wrong option here. If you know your partner's favorites, that's great! But if you're unsure about your picks, go for single varieties! They make choosing a lot less stressful. These are a few of our suggestions, so feel free to take them!
Single-Variety Flower Bouquets for Your Babe
1. Sweet Peas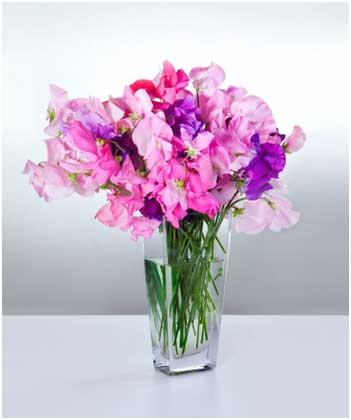 Photo by Raimond Klavins on Unsplash
Before anything else, we'd like to clarify that we're not talking about the vegetable here.
Sweet peas became arrangement staples because of their pleasant appearance and fragrance. They come in different colors, from classic white to soft lilac. Fun fact: this was Queen Juliana's (of the Netherlands) favorite flower.
Ever the romantic flower, sweet peas represent kindheartedness. They can also symbolize thank yous and bittersweet goodbyes.
2. Lilacs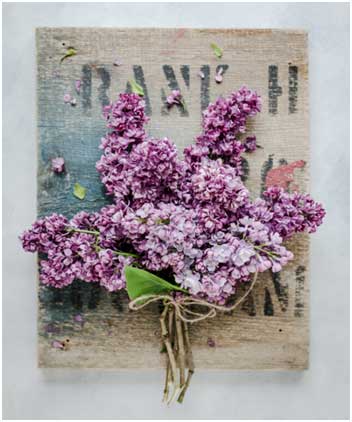 Photo by Monika Grabkowska on Unsplash
You'll know it's spring when you see lilacs blooming in gardens and on bushes. Did you know that there are over 20 species of this famous flower?
Much like sweet peas, lilacs don't just bloom in their signature shade. There's violet (yes, they're different tones) variants, white kinds, magenta ones, and even blue hues! Each type has its special meaning, which we'll briefly describe:
Violet lilacs represent spirituality because they symbolize reflectiveness and introspection.
White lilacs are a symbol of innocence and purity. Think of it like a new relationship that's just began to bloom.
Magenta lilacs embody passion, love, and thrill. Oh, to be in an exhilarating romance with someone!
Blue lilies are associated with tranquility and happiness. No wonder they have such a calming presence, right?
3. Tulips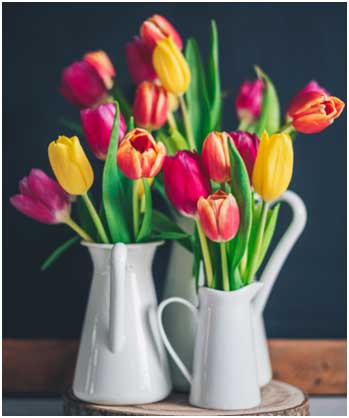 Photo by Libby Penner on Unsplash
Tulips are one of the world's most recognizable blooms. They're especially popular in the Netherlands, seen everywhere from fields to paintings. Just what makes this flower special?
Tulips' turban-like shape contributes to their popularity. What other flower has such an iconic and distinctive feature? Its variety of colors help a lot as well. Each tone offers different symbolisms and representations, which we'll take a quick look at below:
The iconic red tulips embody eternal love. People usually send them during romantic occasions, especially in spontaneous moments.
Pink tulips represent health, confidence, happiness, and good wishes. Recipients typically get bouquets of these on hospital visits.
Sunshiny yellow tulips are used to signify rejection and jealousy. What a far cry from its cheerful color, right? Nowadays, they symbolize friendship and cheerfulness. They're often given during celebratory events like birthdays.
Purple tulips are a symbol of royalty and extravagance. They're also associated with spring and rebirth. More often than not, bridal bouquets have them in their arrangements during their weddings.
White tulips radiate peace and purity. If you want to apologize to someone, you may want to bring a bouquet of these to the person they've hurt or offended. They're also great for accessorizing homes, jazzing up spaces with their simple sophistication.
4. Peonies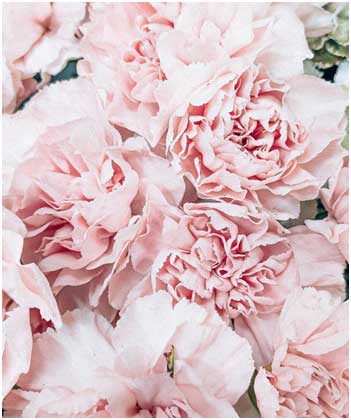 Peonies are beloved classics. These delicate flowers are appreciated in medicine and Greek mythology due to their medicinal properties and natural beauty.
These classic blooms are lauded not only in the West but also in the eastern part of the world. In fact, they first appeared in China in 1000 BC, eventually making their way to Japan by the eighth century.
Peonies' symbolism and meanings vary in location and color. In Chinese culture, they represent nobility, honor, and wealth. Japan sees them as symbols of honor and bravery.
As for their colors, we'll give a little rundown of what each one stands for:
White peonies represent bashfulness. If you're in an apologetic mood, send them to a person you've wronged or crossed.
If you two are finally saying you're I do's, use pink peonies for your wedding! They're believed to bring prosperity, good luck, and happiness.
Have you or your friends got new life chapters to celebrate? Make them extra special with yellow peonies! These sunshiny blooms are a symbol of fresh starts.
Like other red-colored things, red peonies stand for passion and love. Regardless of your relationship stage, this is an appropriate flower to give to your partner.
Bridge distances by giving your lover a fresh bouquet of flowers! It'll let them know that you care for them even if they're far away. The good news is that online shopping and delivery for these blooms are a breeze. So, what are you waiting for? There's no time like the present!