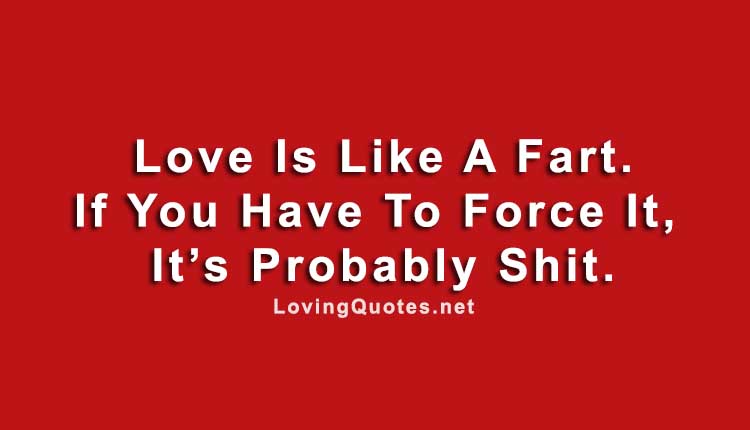 If you can make your Boy Friend or Girl friend laugh believe me your relationship is going to be stronger than other silent or shy couples. Funny guys can define love in such a humorist way that you will have to laugh while being agreed to their thoughts.
Funny Love Quotes and Sayings
Those who say that love is the name of pain, broken heart, and all such things. believe me, they're lying… I must say they have not been loved properly by their partner. because If your partner is sincere with you he or she won't let you cry. In fact, your smile will be everything for him or her.
Read Also:
Here I'm sharing the funniest love quotes that will change your moods and thoughts about love. Furthermore, I also would like to share with you the Love Quotes Die-cut Stickers from Customsticker.com, which are very fun. You can use them to decorate your items such as computers, phone cases, and water glasses. If you find any perfect funny love quotes on your situation, you can also make them into beautiful love stickers at customsticker.com and share these love quotes stickers with your mate, or do not forget to share them with your partner on social media.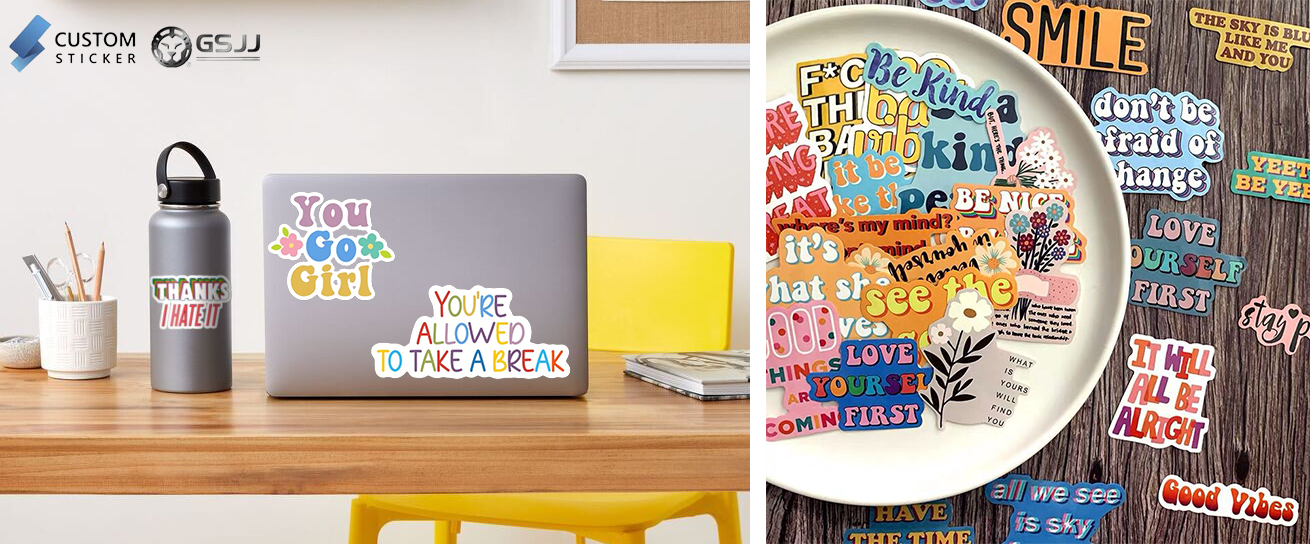 Funny Love Quotes For Him / Her
I love my six pack so much, I protect it with a layer of fat.
Humans have 206 bones in their bodies. Spare the heart, break the bones instead!
I love you like how potbellied policemen are obsessed with donuts and how chubby kids love ice cream.
Girls are like phones. We love to be held and talked to, but if you press the wrong button you'll be disconnected!
Grow old with me. Let's count each other's wrinkles as the years pass by. Let's see who losses all of the teeth and who will need the help of the walking stick first.
It is important to see the real character of the person you will marry first before sealing the deal. How? Give him a slow internet service. They say that lag brings out the real you.
You wanna know who I'm in love with? Read the first word again.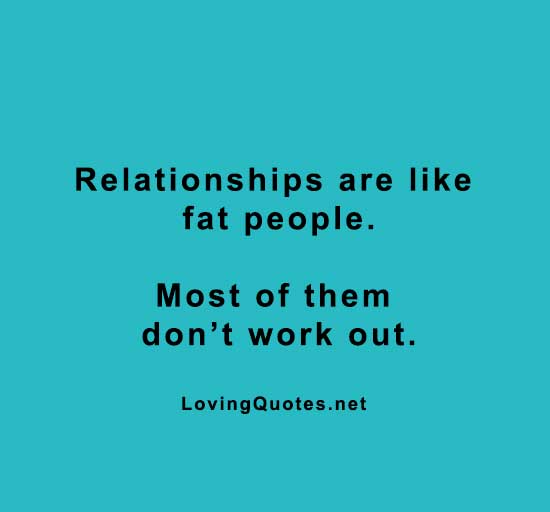 Girls are like phones. We love to be held and talked to, but if you press the wrong button you'll be disconnected!
Do you believe in love at first sight, or should I walk by again?
Remember this: If you send 'I love you' to someone, an emoji as a reply is never a good enough answer, no matter how colourful or big it is.
Love is telling someone that his zipper is open or her wig looks too fake.
Nine out of ten people love chocolate, and the 10th person is always lying.
Being married has many wonderful perks. You have that one person to annoy for the rest of your life. Someone you can comfortably release your farts and burps it without shame. And most of all, you have someone who accepts you in spite of your smelly feet or your bad habits.
Love your enemies. It makes them so damned mad.
Love is blind, and then marriage opens your eyes.
Make you sure you tell your partner how much you love him every day for you'll never know when you'll find somebody better.
Any man who can drive safely while kissing a pretty girl is simply not giving the kiss the attention it deserves.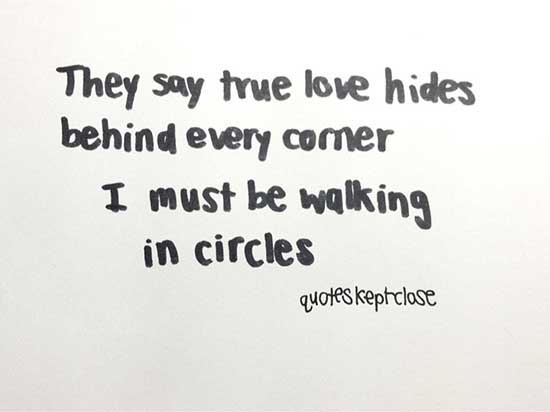 Love is like a tornado, picks you up off your feet and sometimes takes half your house.
To fall in love is to live in a world of both heaven and hell. There is no in-between.
Cold normal shower means alone. I prefer hot showers for two, it saves water!
Gravitation can not be held responsible for people falling in love.
'I love you' is a dangerous word. It takes less than a second to say, hours to explain and a lifetime to attest.
According to Newton's Law of love, love can neither be created nor destroyed. However, it can create a girlfriend who can destroy wallets.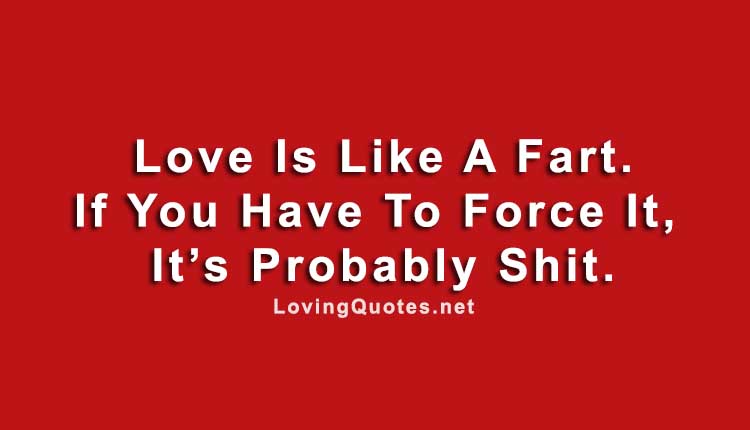 If love is a blunder, then it means that the biggest fault in my life is loving you.
Loving someone who does not love you means waiting for a shark to fly or a spider to have gills.
Like a few, love a few too but never trust anyone.
True love is truly amazing only when it's truly true.
Will you lend me a kiss? I promise to give it back.
My head and my heart will never cease their endless war. When my head says 'I don't care, my heart says 'I do care'. When my head says 'I'm not thinking about her, my heart says 'of course you do.'
Don't feel bad if you see your ex with someone else. Remember, our parents taught us to give the things we don't need to the less fortunate.
I want to be the reason when you look down on your phone, you'll have this goofy smile in your face and jump up and down like a silly little girl, and then fall down a manhole.
I love you forever… but I can't live that long.
For a woman, the first kiss is the start of everything. For a man though, the first kiss is the end of everything.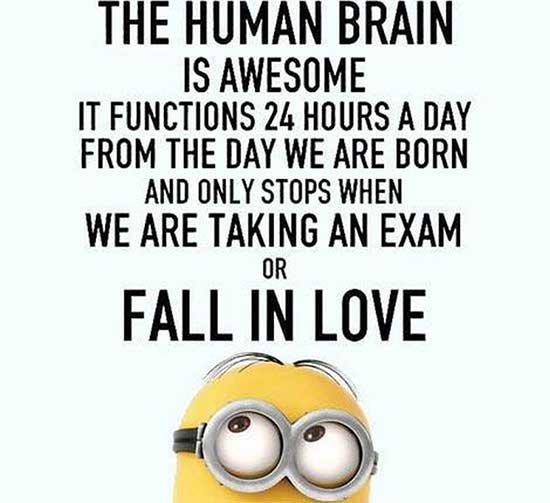 It is not love that makes a relationship complicated; it's the people in it who do.
My mind works great wonder 365 days a year, 7 days a week and 24 hours a day…until I met you.
Staying in love for more than 5 years is almost impossible. Staying in love with the same person for you're the rest of your life is a miracle.
Marriage does not only require you to deal with expenses and the toilet seat, you also have to deal with feelings and the last resort, the lawyers.
If love is blind, why is lingerie so popular?
During my days, the teenagers talk about movies, music and love. Now, all the kids talk about are sex, relationship and heartbreak.
Love is like a headache or a backache. It does not show in the MRI or X-ray, but you just know that it's there.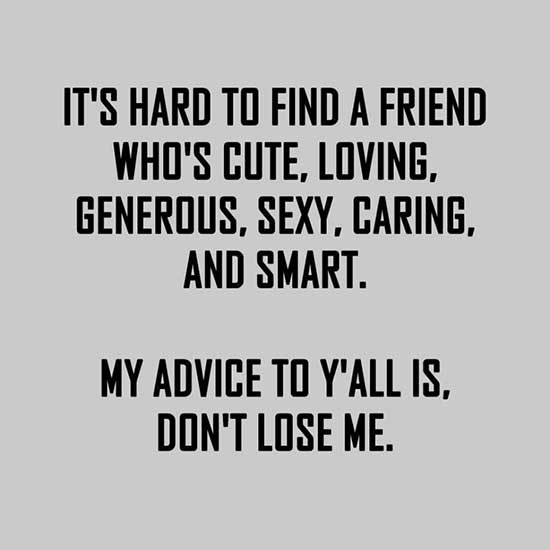 I am not a vegetarian because I love animals; I am a vegetarian because I hate plants.
After a while, I eventually fell in love and there was nobody to pick me up.
The three vital things a woman needs are night creams, chocolates and compliments.
Girls cry their eyes out until they are dry, while boys drink their beers until their mugs are all dried up.
I wish there's a traffic light to tell me when to stop, go and slow down when I took this road of falling in love.
I want to be your sweet good morning, your lovely good night and your most painful goodbye.
Stop waiting for your prince in a white horse. Go and find him. The poor bastard might be lost, stuck in an island or something.