62+ Loving You Quotes & Sayings For Him/Her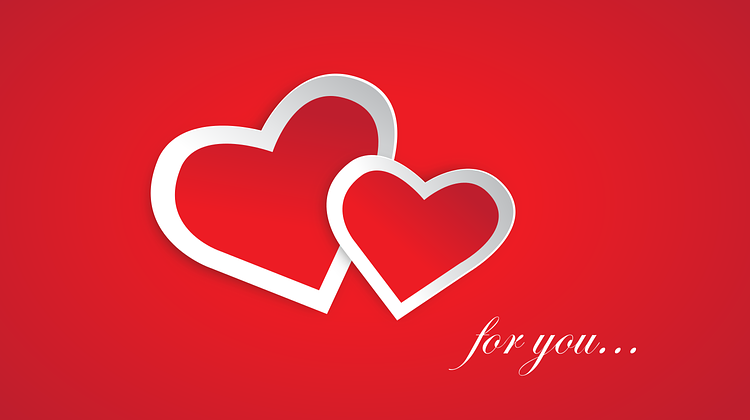 When you're loving someone with all your heart, you cannot even think about spending a minute without that person. You keep thinking about him or her, you miss every single moment you've spent with your beloved and have a strong desire to be them so you could make the rest of your life more beautiful. Sometimes it's hard to reach them but you can use technology like Whatsapp, Facebook, or any other communication method to inform them that you're missing their presence badly.
Loving You Quotes & Sayings
Anyone, who has ever been in love, will understand your feelings and help you to make your way to reach them or contact them. When your relationship is at an initial stage, everything would look ideal and permanent. But after a few times, you realize that any small thing might ruin your relationship.
You and your partner must get to know each other better before being in a strong relationship. because sometimes loving someone will make you possessive which your partner might not like that thing will break your relationship.
Romantic Loving Quotes And Sayings
Read Also:
If you're far away from your love or you want to text or WhatsApp your girl or boy a beautiful quote just to remind them of yourself. so I must say the following quotes will be helpful for your situation.
I still ask myself why I had to fall for someone like you who already love someone else.
Before loving you, love, nothing was mine:
I hesitated through the streets and things:
nothing mattered or had a name:
the world was of the air that I awaited.
And there are days when it still hurts me to love you so much like I had, because it sucks.
Ever since the day you came in my life, I know that you are the one I'll truly love till the end.
We should remember that saying 'I love you' is only a beginning. We need to say it, we need to mean it, and most importantly we need consistently to show it. We need to both express and demonstrate love.
Loving you is the best thing that I had ever done in my life, the only right thing I had done.
Immature love says: 'I love you because I need you.' Mature love says 'I need you because I love you.'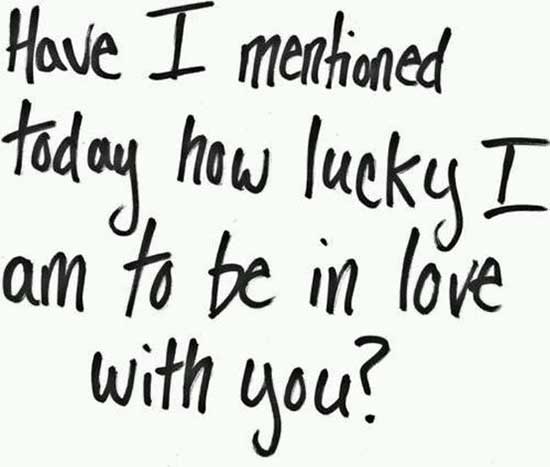 I Love You Quotes For Her
There were times when seeing her smile made my day, and keeping her happy is my life.
Loving someone is like holding on to an elastic band, knowing that you might get hurt but you still continue on doing it nonetheless.
Loving someone sucks, it just rips the soul out of myself and makes me feel like a freak.
Loving you all too much, it's one of just of my problems.
I was not sure if he loved me back, but I truly love him with all my heart and that is enough.
If there was one thing I could do, I would pour out all of these feelings in my heart to you.
I wish you could hear what my heart is telling you, Don't go. I love you. Please just stay.
Love is looking out for someone and always being there for that person no matter what.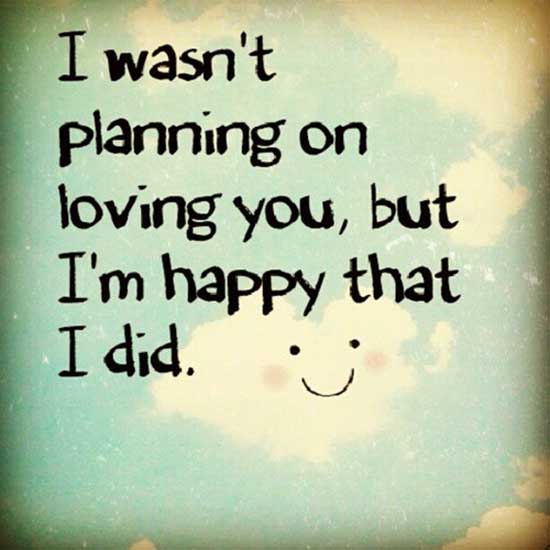 If only loving you was that easy, I would have done so from the start but it certainly is not.
Love is never easy, it will break you apart but if you love me, then I would go through all that.
Ever since I had started loving someone, everything in my life feels so happy and bright.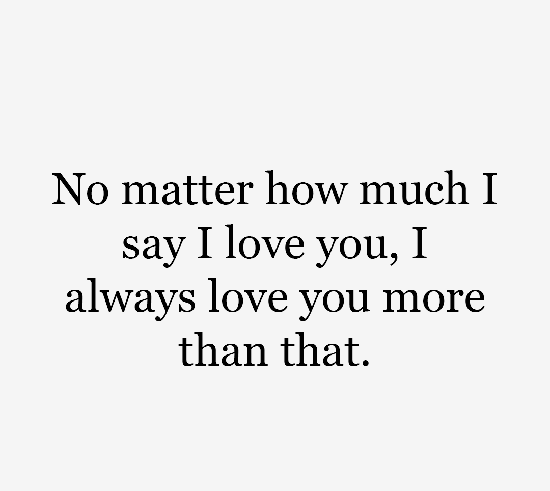 She found me when I was lost, when I did know who I was and she loved me even then.
She saw me at my worst and still she treated me the same as she always did and that is when I started loving her.
It's not easy to sit down and open yourself up and say, 'This is how much I love you,' you know? It's scary to do that.
There is a certain feeling in knowing that the person you love says he loves you back.
I loved him, every little thing about him, each flaw, his dimples and everything in between.
Loving someone is to want that person to look at you all the time, every single day.
I will spend an eternity loving you, caring for you, respecting you, showing you every day that I hold you as high as the stars.
She had saved me from darkness, she had pulled me out of the vast nowhere I was already in.
She found me when I was lost, when I did know who I was and she loved me even then.
She saw me at my worst and still she treated me the same as she always did and that is when I started loving her.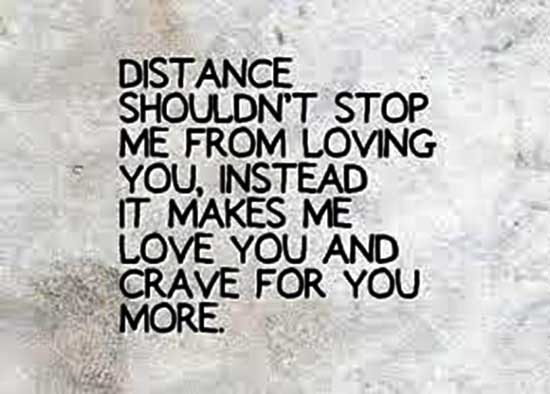 I know what love is and you are the reason for that so please do not ever leave me again.
I hope that every day, you realize just how important you are to me, I love you so much.
Loving you has been worse than an addiction to drugs.
Then you came into my life and changed everything I know about, you defined me in a way only you could.
It seems that as the day passes by I begin to love you more and more.
I will love you from today and to the very last day that I live in this earth.
True love is something, so very true and very rare to find. So, if you ever find such a thing. Treat it as if it were some treasure. Because, once you find such a thing and set free; it will not ever return. So, treat it as if its your most precious gift…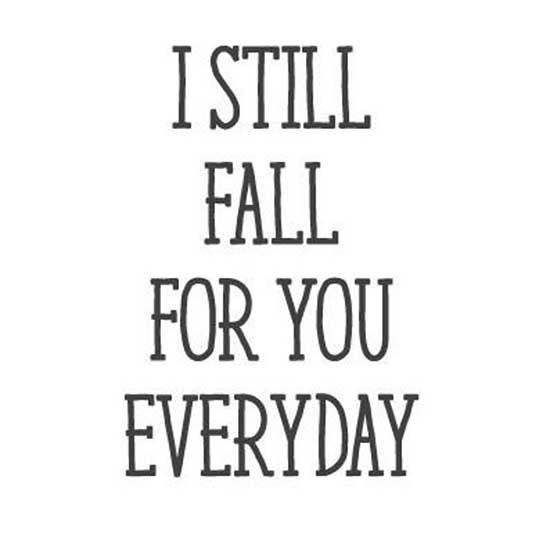 Until the day my heart stops beating, my heart will always beat for you forever and always.
You were a dream I thought I can never have, but here you are sitting beside me.
You are the most beautiful person I know in this universe: both inside and out.
When you find that no one is loving you, be kind and give them your love.
Loving him is like being the air itself, he knows I am there but it seems that he cannot see me.
I am not so good with words but I am telling you I can definitely show you my love for you.
When my mouth fails to tell you how much love I have for you, my actions would do them.
I guess my love for you do not have any boundaries, even when you make the worst choices.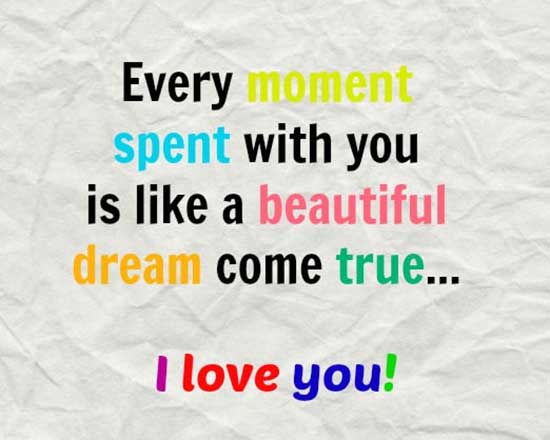 I want to thank you for showing me that love is a beautiful thing, that love can save lives.
I will love you until the day that my heart finally decides to stop beating, even after then.
If there was a time when I did not love you, I never knew what had happened then.
Some days, I still wish that you are able to come here beside me instead of being so far away.
I love you because that piece that remains is worth the whole and I love you by exclusion of the other lost pieces.
The love I have for you is pure, I need not anything in return, I just want to be able to do so.
I want to love you like there is no turning back, burning with fevering passion and desire.
I would fight every angel between us until God said, "Yes.
My love for you will forever be the best thing that has ever happened to me, nothing else.
I met you, our eyes saw each other and suddenly I knew I was going to fall so hard for you.
How lucky they are to be able to see your sweet smile every day we are not together.
I never imagined myself settling down but here you are making a family with me.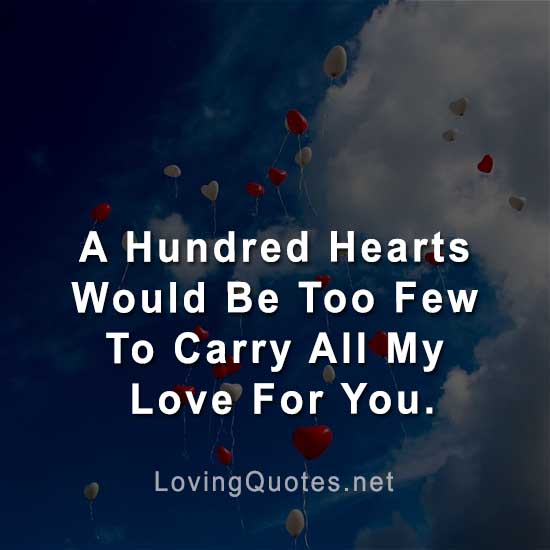 I do know that I fell in love with the moment of falling in love and I wanted to keep that moment alive forever, at the expense of all those moments to follow.
You changed my life in a way that only you could have done and I thank you for it.
When I wake up in the morning and the first thing I see is your face, I am so happy.
I have to admit that I am now a better version of myself because I have you in my life.
There is no one in this world that can ever be in par with you for you are the best.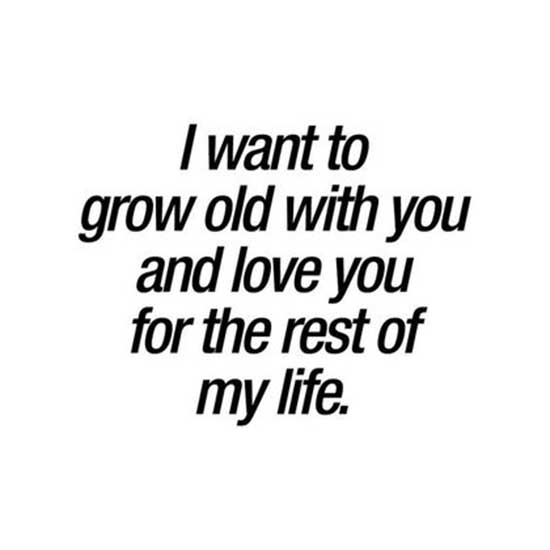 I am not so good with words but I am telling you I can definitely show you my love for you.
When my mouth fails to tell you how much love I have for you, my actions would do them.