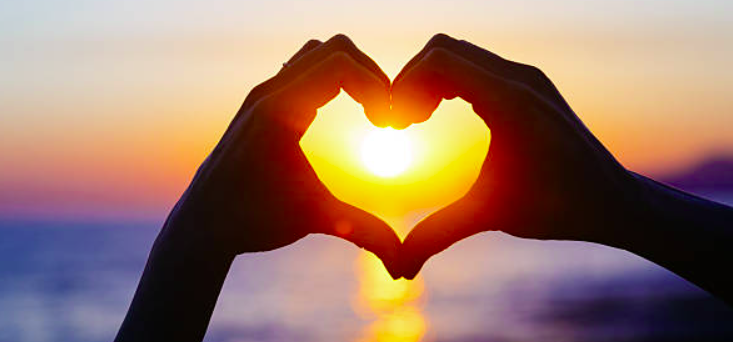 It's the best thing you can ever experience. Everyone wants to express the love they feel for the ones they love in an effort to make them feel cherished. It is impossible to put into words the all-encompassing emotion of love, but we still need to say something. The following quotes about love could be used to make your loved ones feel special when you post them on social media.
Most of us remember short strong love quotes because they are easy to remember and can easily be engraved into our minds. These short, and sweet quotes can make your social media status stand out or be simply inspiration for your day:
Read also:
Love Quotes
You never realize how much you like someone…Until you watch them with someone else…!!
You don't really need someone to complete you. You only need someone to accept you completely
Love is..The most beautiful thing to have, hardest thing to earn, and Most hurtful thing to lose….
You are a book that I could never put down and stop reading.
It's not the pretty face or the gorgeous body; it's the heart and soul that hooked me.
Where did you come from? Heaven? Because every moment with you seems surreal.
Love may be painful, but it has its beautiful rewards.
I love sleeping very much, but I don't mind losing some of it as long as I can talk to you longer.
My heart goes 'whoa, wow, oh, whoa' whenever your name comes up on my screen.
It started with a simple fancy, and then it turned into a beautiful friendship. Now, I am falling.
Help me! I'm falling and drowning in your love.
I've sinned. I've mistaken. I've hurt people. But you're the one I've given the most honest & beautiful piece of my life. A bit of my soul.
Will you promise to stay till eternity?
One day, I'm gonna marry this woman.
Love is an immeasurable force that has no length, no depth nor weight.
If someone will ask me what I love most about my life, my answer will always be –YOU!
Foolish heart, will you ever listen?
Love is simple. It's the people who set hurdles on it.
All I need is to see your sweet smile and I can make it through anything.
If Superman's weakness is kryptonite, mine is tears falling from your eyes.
Every love story is unique in its own ways but ours is the one I love the most.
And you, Mister, have revived me from my fears and I owe you a lifetime of love.
I find beauty even in your darkest scars.
When in love, people should learn to swallow their egos, or their ego will swallow their love.
Sometimes, to enhance your relationship you just need to cut out the old dead wood and move forward.
Distances either make relationships or break relationships.
Love is that holy medicine that can cure all your wounds.
Being in a relationship is not worthy unless you open your mind, heart, and soul to your partner.
Love is like finding shoes people search for smart, trendy, good-looking but ends finally with one they r comfortable with….
I am 'MAD' for her…But Why I am not 'MADE' for her?..
Look intelligent, act intelligent, be intelligent, but fall in love with someone with whom you can be stupid
Forever is not much difficult if your love is pure.
I don't know if I can promise you a forever but a little forever which I'll give you would be all of love and happiness.
If I promise to walk on flowers with you, I'll be there even when you have to walk on thorns. Whatever happens, I'll be there.
Short Love Quotes
My heart beats ten times faster whenever you are around.
Be with someone who will do everything to make you happy.
You deserve every single genuine love from that special someone. Don't settle for less.
When it touches your soul and warms your heart unlike any other, don't let it go.
Dear Crush, please don't crush my little fragile heart.
The moment I wake up, thoughts of you sweep my mind.
I don't mind waiting as long as I can finally be with you.
I am vitamin 'U' deficient.
When I see you, electricity and fire courses through my veins.
My heart beats and ticks and soars on the sight of you.
If I could dedicate every sappy love songs in the world to you, I would.
Ever since I met you, people told me I have changed. I became corny, cheesy and dreamy.
I don't mind doing foolish and crazy things as long as I can do it with you.
With just a smile, you've totally changed the course of my life.
I would totally choose late-night conversations with you over crazy parties with my friends.
We fall in love by chance and stay in love by choice.
If I date you, my goal is to marry you, build with you, grow with you, I'm not dating you to pass time, I see potential in you.
You don't have any idea how important You are to me…And I have no idea how to explain it to You…
Love doesn't come with terms and conditions.
Relationships are perfectly tied to the strings of love.
When trust stumbles, love falls off the cliff.
My demons are drowning me down and your love could be the cure.
In sickness and in health.
Beginning from the first day of college, we somehow made it to the altar.
Darling, the way you embrace my scars, it makes me fall in love with you every day.
If loving you too much is fatal, I don't mind losing my life over it.
There are rules but you've broken every single one of them.
I just can't stop checking my phone for your messages.
I'd rather be stuck on a deserted island than be with someone who makes me feel empty.
Thank you for gracing my life with the magic of 'you.'
The heart that loves stays forever young.
If you loved these quotes and you're looking for additional love related resources, we've got you covered. Make sure to check out our other guide on Captions for Crazy Friends