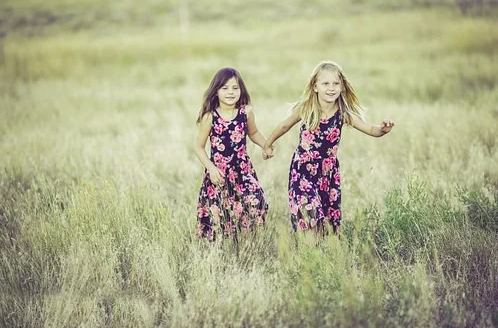 Sibling bonds are usually one of the longest-lasting relationships in the course of a person's. They are an integral element of our character and the relationship is a shared experience that creates a unique bond.
Siblings aren't easy. It's challenging to keep your relationship with your sisters or brothers. However, despite the faults, you may have in your relationship and your brother, the two of you have a strong bond.
If these quotes prompt you to think of your siblings or brothers take the time to share this page with them, so they can see what they mean to you.
Read Also
Here's a collection of amazing quotes from siblings:
Quotes About Siblings Love
"Some relationships are like Tom and Jerry: They tease each other, knock down each other, irritate each other, but can't live without each other!" —Unknown
"Your sister always knows when you've been bad or good – more than Santa Claus ever could." —Unknown

"Our brothers and sisters are there with us from the dawn of our personal stories to the inevitable dusk." — Susan Scarf Merrell

"Help your brother's boat across and your own shall reach the shore." — Hindu Proverb

"In thee, my soul shall own combined the sister and the friend." — Catherine Killigrew

"She is your teacher, your defense attorney, your personal press agent, even your shrink. Some days, she's the reason you wish you were an only child." — Barbara Alpert

Sweet is the voice of a sister in the season of sorrow, and wise is the counsel of those who love us.

Siblings are the people we practice on, the people who teach us about fairness and cooperation and kindness and caring – quite often the hard way.

You are my amazing sister. I feel more powerful and confident because you are near. I love you.

Be nice to your siblings, they're your best link to your past and the most likely to get along with you in the future.

I have a wonderful shelter, which is my family. I have a wonderful relationship with my brother and sister; this makes me feel that I always know where I belong.

I know it's a cliche, but the whole family is just whacked. I mean, we're all out of our minds. They're the funniest, most eccentric bizarre people I've ever met, my siblings.

"I sought my soul, but my soul eluded me. I sought my God, but my God eluded me. I sought my brother and I found all three." — Unknown

"Sisterly love is, of all sentiments, the most abstract. Nature does not grant it any functions." — Ugo Betti

"Sisters and brothers are the truest, purest forms of love, family and friendship, knowing when to hold you and when to challenge you, but always being a part of you." — Carol Ann Albright Eastman

"Sisters make the bad times good and the good times unforgettable." — Unknown

"Never let an angry sister comb your hair." — Patricia McCann

"If you don't understand how a woman could both love her sister dearly and want to wring her neck at the same time, then you were probably an only child." — Linda Sunshine

"The highlight of my childhood was making my brother laugh so hard that food came out of his nose." — Garrison Keillor

"Some have more than one example to look up to. Others have only their brother." — Maxime Lagacé

"What sets sisters apart from brothers and also from friends is a very intimate meshing of heart, soul and the mystical cords of memory." — Carol Saline"Siblings are put on this Earth to love, to entertain, and to annoy each other. It's part of their job requirements." —Unknown

"Half the time when brothers wrestle, it's just an excuse to hug each other." —James Patterson

"Siblings that say they never fight are most definitely hiding something." ―Lemony Snicket

"Siblings are put on this Earth to love, entertain, and annoy each other. It's part of their job requirements." –Unknown

"Never let an angry sister brush your hair." —Anonymous

"Siblings: Children of the same parents each of whom is perfectly normal until they get together." —Sam Levenson
Short Sibling Quotes
"Because brothers don't let each other wander in the dark alone." —Jolene Perry
"Sometimes being a brother is even better than being a superhero." —Marc Brown

"When brothers agree, no fortress is so strong as their common life." ―Antisthenes

"First a brother, then a bother, now a friend." —Anonymous

"Brothers and sisters can say things to one another that no one else can." —Gregory E. Lang

"A bond as important as that of a husband and wife is the bond between siblings." —Lee Dong-Wook

"Our brothers and sisters are there with us from the dawn of our personal stories to the inevitable dusk." —Susan Scarf Merrell

"Brothers and sisters are as close as hands and feet." —Vietnamese Proverb

"Brother and sister, together as friends, ready to face whatever life sends." — Robert Brault

Children of the same family, the same blood, with the same first associations and habits, have some means of enjoyment in their power, which no subsequent connections can supply.

Our brothers and sisters are there with us from the dawn of our personal stories to the inevitable dusk.

When sisters stand shoulder to shoulder, who stands a chance against us?

Thanks for being an indispensable part of our tightly-knit family. You taught me so many things. I can't be grateful enough for it. I love you.

A sibling may be the keeper of one's identity, the only person with the keys to one's unfettered, more fundamental self.

Our siblings. They resemble us just enough to make all their differences confusing, and no matter what we choose to make of this, we are cast in relation to them our whole lives long.

Your siblings are the only people in the world who know what it's like to have been brought up the way you were.

"Siblings often become good friends, and because they know each other so well, they can provide each other a deep sense of comfort." —Laura Markham

"Siblings fight, pull each other's hair, steal stuff, and accuse each other indiscriminately. But siblings also know the undeniable fact that they are the same blood, share the same origins, and our family." —Vera Nazarian

We know one another's faults, virtues, catastrophes, mortifications, triumphs, rivalries, desires, and how long we can each hang by our hands to a bar. We have been banded together under pack codes and tribal laws.

Siblings: your only enemy you can't live without.

Siblings-the definition that comprises love, strife, competition, and forever friends.

I think people that have a brother or sister don't realize how lucky they are. Sure, they fight a lot, but to know that there's always somebody there, somebody that's family.

Love is close to hate when it comes to sisters. You're as close as two humans can be. You came from the same womb. The same background. Even if you're poles apart, mentally. That's why it hurts so much when your sister is unkind. It's as though part of you is turning against yourself."Being brother and sister means being there for each other." —Unknown

"The greatest gift our parents ever gave us was each other."  —Unknown

"The power of a sibling who knows everything about you, who knows the family you grew up in, who carries half your genes — there's nothing quite like that." —Jeffrey Kluger

"Family is not an important thing. It's everything." —Michael J. Fox"One's sister is part of one's essential self, an eternal presence of one's heart, soul and memory." — Susan Cabil

"If they brother wrongs thee, remember not so much the wrong-doing, but more than ever that he is thy brother." — Epictetus

"Sisters don't need words. They have perfected their own secret language of smiles, sniffs, sighs, gasps, winks, and eye rolls." — Unknown

"When your son grows up, become his brother." — Arabic Proverb
Last Words
Siblings are our best sidekicks, and we may frequently turn out to be more affected in life by our Siblings than our folks. Siblings might contend and have regular battles, however, their affection makes them generally represent each other.
They are the ones who know every one of your privileged insights. They legitimately pester one another yet can't envision a daily existence remaining separated.
These Siblings' quotes give words to your affections for your siblings. Utilize these statements whenever you have the opportunity to tell your kin you love them regardless of anything else.