Love is the most beautiful of all feelings and is well known to everyone. For thousands of years, writers, philosophers, and intellectuals have written about their romantic feelings. We have put together the most beautiful inspirational love quotes for you.
When to use love quotes
Everyone feels love. Over the years we have gained a lot of experience in matters of love. These can be sad, funny, and thoughtful. Many people before us have already experienced love and have drawn so much wisdom from it. They have recorded their wisdom in their quotes. We, too, can still learn a lot from them and sometimes even smile at their statements. We can identify with many statements and apply them to our lives.
Some quotes are written with such beautiful words that we are sure to please our loved ones with such a quote. For example, you can memorize a quote and recite it in a romantic moment. Or you can write your loved ones a romantic message with a love quote. Short quotes are also great for WhatsApp status when you're in love. Romantic quotes also look good on wedding invitations or in a wedding speech. How about if you write a love letter with a romantic quote to your great love?
70 inspirational love quotes
If you want to be creative yourself and want to write or say a self-written saying to your loved ones instead of a quote, you can find out more about this topic in our article on love quotes. You can also combine self-written sayings with quotes and be inspired by our listed quotes. Your creativity knows no limits. In our article on romantic sayings, you can also find out when such a line is particularly popular.
Funny love quotes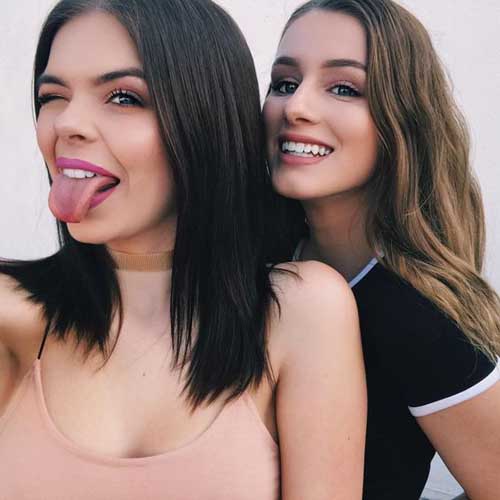 Sometimes it is better to take a serious topic with humor. This can also be a love case. Some bad experiences with love are easier to process when you look back at them with humor. Even our ancestors humorously wrapped their love experiences. But good experiences and insights are also remembered more happily if they are presented with a little wit. With a little self-irony, you can even smile at the carelessness and stupidity that can come with love. Funny love quotes can loosen up a wedding speech or a marriage proposal, but also after a love break, they can humorously comfort the past love.
"If loyalty is fun, then it's love." (Julie Andrews)
"Some people don't find their heart until they lose their head." (Friedrich Nietzsche)

"Love is 3/4 of curiosity." (Giacomo Casanova)

"Love is a great disease – two people always have to go to bed." (Robert Lembke)

"Love is the spice of life. It can sweeten it, but it can also make it too salty." (Confucius)

"Love is not blind, but neither does it see anything." (Proverb)

"Love at first sight is about as reliable as a diagnosis at first handshake" (George Bernard Shaw)

"Love is the only slavery that is felt as pleasure." (George Bernard Shaw)

"Love is as unproblematic as a vehicle. Only the handlebars, the passengers and the road are problematic. "(Franz Kafka)

"Age does not protect against love, but love protects against old age to a certain extent." (Jeanne Moreau)
Short Inspirational Love quotes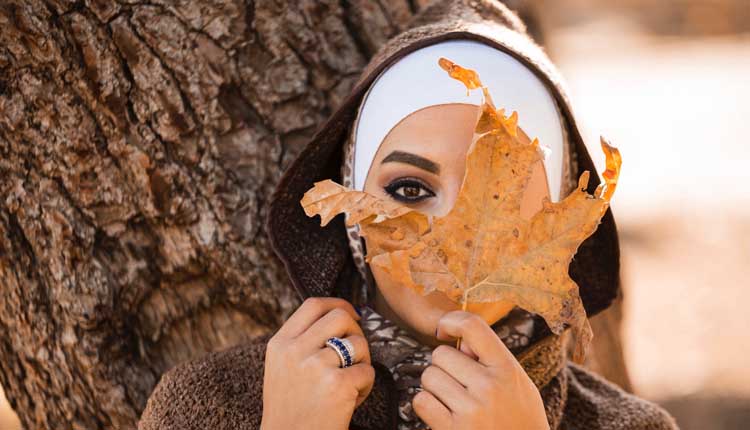 Short love quotes are particularly easy to remember. They are concise, but still no less meaningful than many other love sayings. The short form is particularly suitable for short messages and social media status. But a short love quote also looks great on the wedding invitation or a card to your loved one.
"A drop of love is more than an ocean of mind." (Blaise Pascal)
"Love is the desire to give, not to receive." (Bertolt Brecht)

"Happy alone is the soul that loves." (Johann Wolfgang von Goethe)

"To be nothing and to love nothing is identical." (Ludwig Feuerbach)

"Those who expect thanks for their love do not love." (Heinrich Wolfgang Seidel)

"All that love waits for is the opportunity." (Miguel de Cervantes)

"The greatest miracle is love." (August Heinrich Hoffmann von Fallersleben)

"You only need to love, and everything is joy." (Leo Tolstoy)

"Real love stories never end." (Marie von Ebner-Eschenbach)

"The most beautiful thing about love is love itself." (Kurt Tucholsky)
Thoughtful Love Quotes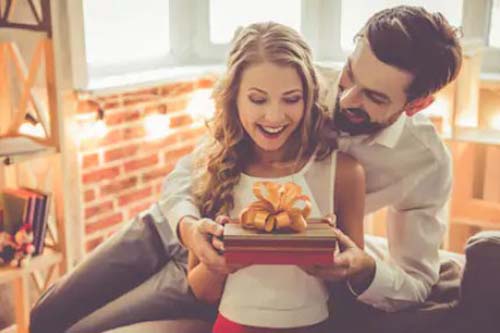 You have probably thought about your feelings and love many times. Our ancestors also immortalized their thoughts in thoughtful statements. Perhaps these quotes will stimulate your further thought and help to process your feelings better. Thoughtful love quotes are also particularly suitable for giving away because they are usually particularly beautifully worded. For example, you can write a quote on the back of a photo, incorporate it into a love letter or give it away in a picture frame.
"Love is not there to make us happy. I think it is there to show us how strong we can be in suffering and bearing. "(Hermann Hesse)
"If love reigned in the world, all laws would be dispensable." (Aristotle)

"The first love is rightly said to be the only one because in the second and through the second the highest sense of love is lost." (Johann Wolfgang von Goethe)

"Let go, what you love. If it comes back, it's yours – forever. "(Confucius)

"After all, what better way to come to terms with life than with love and humor?" (Charles Dickens)

"What is done out of love always happens beyond good and evil." (Friedrich Nietzsche)

"Our life cannot always be full of joy, but it can always be full of love." (Thomas Aquinas)

"You and I, we are one. I can't hurt you without hurting myself. "(Mahatma Gandhi)

"Not the perfect, but the imperfect need our love." (Oscar Wilde)

"In the beginning, all thoughts belong to love. Later then all love belongs to thoughts. (Albert Einstein)

"Love isn't something you find. Love is something that finds you. "(Loretta Young)

"Love is life. And if you miss love, you miss life. "(Leo Buscaglia)
"The heart wants what it wants. There's no logic to these things. You meet someone and you fall in love and that's that." (Woody Allen)
"The best thing to hold onto in life is each other." (Audrey Hepburn)

"Love has no age, no limit; and no death. "(John Galsworthy)

"The greatest happiness of life is the conviction that we are loved; loved for ourselves, or rather, loved despite ourselves." (Victor Hugo)

"All, everything that I understand, I only understand because I love." (Leo Tolstoy)

"I swear I couldn't love you more than I do right now, and yet I know I will tomorrow." (Leo Christopher)

"I have decided to stick to love; hate is too great a burden to bear." (Martin Luther King, Jr.)

"Better to have lost and loved than never to have loved at all." (Ernest Hemingway)
Inspirational Love quotes from movies
Not only well-known philosophers, authors, and artists have spoken about love. Love is also a popular topic in films. Often the protagonists express themselves in a particularly thoughtful and memorable way about love. Some statements are now even cult. If you want to score points with your film knowledge, you can use a love quote from a film to impress your loved ones. If you're watching a movie with your crush, you can memorize a romantic quote and repeat it on occasion so it may even become an insider between the two of you. We have put together a few films and romantic love quotes for you.
"I look you in the eye, little one." (Casablanca)
"I'm not a big man, but I know what love is." (Forest Gump)

"I'm just a girl who stands in front of a boy and asks him to love him." (Notting Hill)

"Love is passion, devotion – someone you cannot live without. Find someone you are crazy about and who loves you as much as you love them. How do you find someone like that? Forget the mind and just listen to your heart. " (Rendezvous with Joe Black)

"When I'm asked what I liked best, I say it was you." (City of Angels)

"I should tell you that you have completely enchanted me and that I love, love, love you." (Pride and Prejudice)

"You are the fulfillment of all my prayers. You are a song, a dream, a whisper, and I don't know how I could have lived without you for so long. " (Like a single day)

"Love shows her the way. The driving force in the world is love. Everyone bows to her in awe. " (The Village)

"Sometimes you have to be apart from someone you love, but that doesn't mean you love that person less. Sometimes you love her even more. " (With you by my side)

"Without you, the feelings of today would only be the empty shell of the feelings from back then." (The fabulous world of Amelie)
Inspirational Love quotes on special occasions
Inspirational Love quotes are particularly good to attach on special occasions. For example, a love quote is suitable on a wedding invitation, in a wedding speech, or on a marriage proposal. But even on sad occasions such as saying goodbye or during a funeral speech, a love quote can help express your feelings. You can find more wedding and mourning sayings in the respective articles on these topics.
"But the most beautiful thing here on earth is to love and be loved." (Wilhelm Busch)
"Love is more powerful than fate." (Giovanni Boccaccio)

"To love a person means to consent to grow old with him." (Albert Camus)

"Experience teaches us that love does not consist in looking at one another, but in looking together in the same direction." (Antoine de Saint-Exupery)

"Where there is love, the impossible becomes possible." (Buddha)

"Everything conquers love." (Virgil)

"For the world you are someone, but for someone, you are the world." (Erich Fried)

"The sum of our lives are the hours in which we loved." (Wilhelm Busch)

"Love is the only thing that doubles when you share it." (Clemens Brentano)

"Everyone encounters the person in their life once, but only a few recognize them in time." (Gina Kaus)
Sad Love Quotes
After a severe breakup, it is often difficult to think positively about love. Sad love quotes can help express your feelings. If you are feeling melancholy, it may help to keep a journal entry about your feelings. You can include a sad love quote that inspires you and gives you hope. You can also use a sad love quote as a social media status to share your feelings with others.
"The pieces of love can never be put together again." (Sully Prudhomme)
"The grief that does not speak gnaws quietly at the heart until it breaks." (William Shakespeare)

"Usually only loss teaches us about the value of things." (Arthur Schopenhauer)

"To be loved can be a penalty. Not knowing whether you are loved is torture. "(Robert Lembke)

"Look at things from a different angle than you have seen them before. Because that means starting a new life. "(Marc Aurel)

"Where there is a lot of feeling, there is also a lot of suffering." (Leonardo da Vinci)

"Lovesickness is a stronger feeling than love itself." (Roger Willemsen)

"I don't know any woman who has died of lovesickness. They all cope with it without much difficulty and still look adorable. "(Arthur Wellesley)

"We are never as vulnerable as when we love." (Sigmund Freud)

"If I have the choice between nothing and pain, then I choose pain." (Wiliam Faulkner)