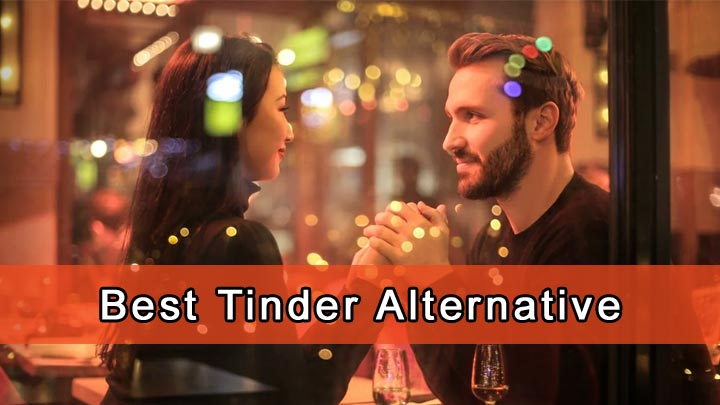 This article is basically for those people who are single and trying to get into a relationship. As we all know on valentine's day almost every single one may feel embarrassed. Today, we have survived the Covid pandemic but we are fed up with Hinge, Tinder, and many more dating sites. and if you're looking for the best tinder alternative 2021 you're at the right place.
As we cannot move outside we have to look for a sincere and loyal partner through online sites. Finding a partner on the internet is more difficult than it seems, but once you find someone with the same values as you, you'll want to spend the rest of your life with them. There are times when your relationship goes to the point where everything you thought you would have forever could be lost. In this situation, you should know how to save a failing relationship? This way, you could remain with your life partner without hurting each other emotions.
Nowadays these sites are overused and they tend to get boring. Using the same stuff makes the user get bored of that. In these circumstances, we need to move forward and look for possible alternatives in order to sort out our problems.
Best Tinder Alternative
Another thing to keep in mind is that the new apps sometimes can be hit or miss. They can help us get a partner, having the same thoughts or like-minded company. But sometimes we cannot get enough people of our own choice. So we have devised some fresh and alternative dating app options. One must look out for these options in order to get someone.
The first app on the list is Jigsaw, because of its versatility and number of Followers it has been placed on top. It can be explained as anti superficial dating. Here first, two people have a conversation then they can match each other. There is a way, here a puzzle is placed on the face of a person while doing conversation the pieces are removed slowly. It can be downloaded on Android as well as iPhone. It is available in different cities such as New York. This can be a useful alternative to Tinder.
Read Also: Deep Questions To Get To Know Someone
This is probably similar to that of the usual swipe model. The best thing about this application is that it always offers something more to its users. It's one quality is similar to that of Jigsaw that it hides the faces of the people and gets revealed slowly during the conversation. What happens here is that each day a person can open almost 8 profiles. So simply, the more the matches, the more the faces become clear.
In times of pandemics, they have even started the blurred video calls. This can be the best alternative to of Tinder.
It is another mind-blowing app that helps users to date desired persons. Basically, It was created during the times of pandemic, in order to remove the differences between online and offline dating. So it was an initiative which was welcomed by so many people. In this app, users contact each other by voice and video messages. Through this site people can send and suggest dating venues.
This is an extremely useful app for online dating. This can be downloaded on Android and iPhone both. Chekmate can replace Tinder and prove to be the best alternative.
 This is yet another but important application for online dating. It is completely different from all the other dating sites. People who want something new and different must lookout for this one. The best feature of Chorus is that they invite people for you and then select the option. This selection is only done by the user's friends. So in this application, more importance is given to the friends. After the pandemic, they added a feature of online dating which is called blind dating.
This is a useful and easy-to-use dating site. Here people can make profiles, put good captions like tinder bio lines and get their desired partners. This can prove to be successful in replacing Tinder. It is compatible with both Android and iPhone, so don't waste time and download it.