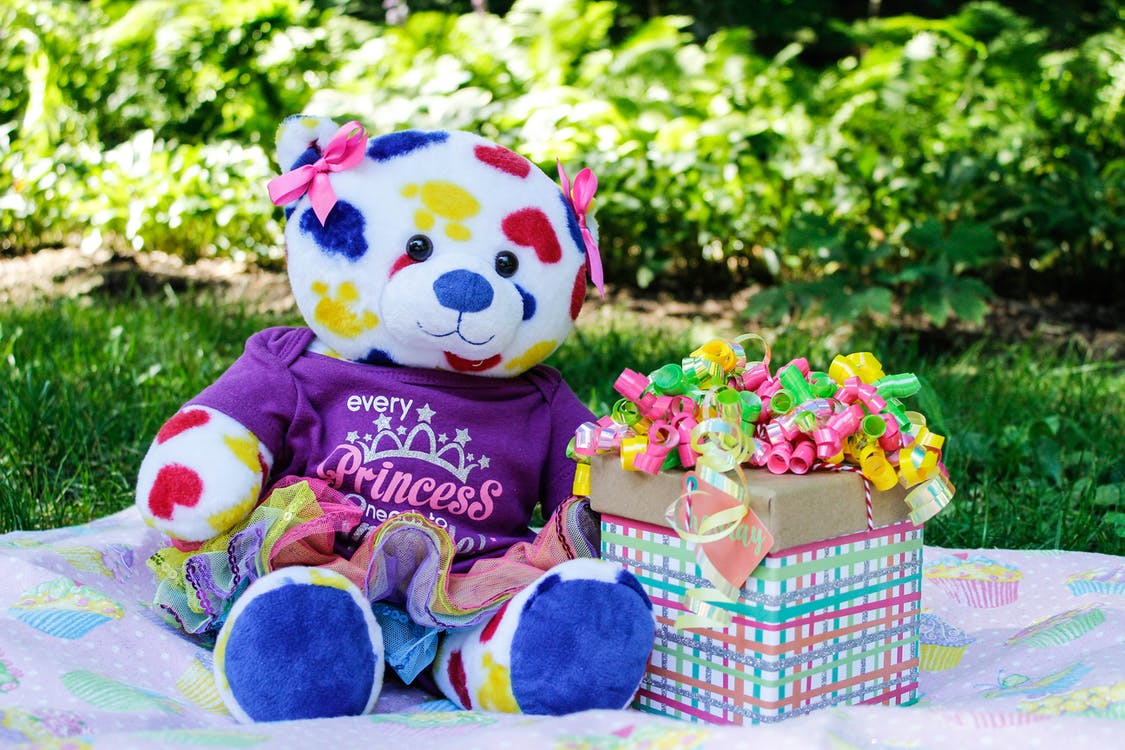 Although you no longer live together, it doesn't mean you have to be enemies just because you're not together anymore. Your ex's birthday is a perfect time to let them know that despite the end of your romantic relationship, you still care about them and still remember them. Your birthday may even be the perfect time for you to make peace with her and try to rekindle your relationship; just make sure they aren't seeing anyone right now.
Happy birthday is a tough thing to say to an ex, but these examples will allow you to send a heartfelt message even if you're stumped for words.
Take a look at these suggestions and inspiration for messages, quotes, and wish lists for ex-girlfriends and ex-boyfriends if you are still friends with your ex and would like to wish them a happy birthday.
Content
Happy Birthday Wishes to Ex-Girlfriend
We may no longer be lovers, but we don't have to be enemies. We may not be best friends anymore, but we don't have to be the worst enemies. Happy Birthday.
I don't know if you still miss me as I miss you, but I hope you now realize that my love was always right. Happy Birthday.
Babe, you have no idea the things I would do just to get one more chance to be with you and hold you in my arms again. Happy birthday.
You have a new boyfriend and I have a new girlfriend. Still, there is something in between us that propels both to take care of each other. Happiest birthday to the best ex-girlfriend!
Even after years of separation, we still remember the birthday of each other. Maybe we are not destined to be together but we are destined to be great buddies. Happy birthday to the most beautiful girl on this planet!
Some of the best times of my life I have spent with you. Unfortunately, we are not on the same page anymore. Thank you so much for making me feel special even when we are not together. Happy Birthday, ex-GF!
I have no right to send you birthday gifts anymore. However, I can't stop myself wishing you a magnificent happy birthday. Party hard and love life!
My heart has survived the demise of our relationship but I don't think it can survive the end of our friendship. Happy birthday.
I can accept the fact that I am no longer your Prince Charming, but what my heart can't stand is to no longer be your friend. Happy birthday.
In my dreams, in my thoughts, it is only you who lives in the fragrance of my breath. May you live a happy life. I still miss you so much. Happy birthday, dear ex GF.
From snuggling together every day to not seeing each other for years, we have seen a lot in life. Have an amazing birthday ex-girlfriend.
As you blow the candles on your cake, my heart wants you to know something. It wants you to know that it misses you like crazy. Happy birthday.
I hope you keep the beauty you've always had on your face when you smile because it suits you. Happy birthday, Ex-Girlfriend.
I hope you are smiling, and I hope you are laughing. I just wanted you to know that my heart is still crying. Maybe you followed, perhaps you found a new boyfriend. But to my anguish, there seems to be no end. Happy Birthday.
You are a wonderful woman once who glorified my past. Always live happily. I wish you a fantastic birthday, my ex.
You are not my girlfriend now. But obviously, you are my ex, and we can't deny it. Indeed, it's also a kind of relationship that we always want to hide! Happy birthday, my ex-girlfriend.
I was always fascinated by our relationship but you never wanted to take it forward because of your ambitions. Happy birthday! May success kiss your feet every day.
We are no longer in a relationship. But we can be friends again and celebrate your birthday with the same zest. Happy birthday my ex-sweetie pie!
I try to completely erase you from my memory, but no matter how much I try, I just can't seem to do that. Could this be because this heart of mine beats only for you? Happy birthday.
I didn't forget your birthday. Thanks to the Lord for making this day a bridge to remember you again. Have fun, my dear ex GF.
Read Also: 
Best Happy Birthday Wishes to Ex-Boyfriend
Wishing the most loving guy I've ever known a blissful birthday celebration. I can't deny the fact that my heart misses you badly. How I wish we never went our separate ways.
We have been through so many ups and downs but our relationship was not strong enough to survive the biggest challenge. I wish you don't have to face the thing again with the new partner. Happy birthday!
Happiest birthday to the ex-boyfriend turned best friend. I just want you to be in my life, no matter how.
Thank you for still being my best friend despite all the hurt I have caused your heart. All I wish for in life is to have another chance to right all my wrongs. Wishing you a happy birthday with loads of love.
Sometimes, it's better to separate the ways at the right time and keep the sanctity of love than to destroy the beautiful memories of the relationship completely. May you have an awesome birthday celebration ex-bf!
The biggest mistake in our terrible relationship was the lack of appreciation for each other efforts. I wish you are living a happy life with your new party. Happy birthday, ex-love!
I have never ever got the feeling that once I used to have because of you. Life is not that great anymore but I am learning to cope up with loneliness. Anyways, it's your big day and I wish you a happy birthday!
It's your awesome day and I want nothing but the very best for you on your birthday. May you experience true love again. Happy birthday, ex-boyfriend!
People come and go in life, you are the only one who stayed in my heart forever. I can't have you back but I can't stop missing you either. Happy birthday to the dearest person of my life.
You still mean so much to me even though you left me heartbroken. I wish you find happiness in whoever you have found to call your own. Happy birthday, dear.
I hope we can put all the bitterness away and remember the reasons we loved each other. Happy birthday.
Happy birthday, dear. You'll always occupy a special place in my heart even though we are currently living separate lives.
Today is your Big Day. I hope you celebrate it to the max. Please free yourself from the guilt of breaking my heart because I have forgiven you. Have a wonderful day.
I may not have turned out to be the love of your life but I wish you find your Sleeping Beauty soon, and when you do find her, I hope that she treats you with all the love and respect that you deserve. Happy birthday.
Best wishes to a phenomenal person on his birthday. How I wish I could undo all the hurt I caused you. I hope that one of these days you find a place in your heart to forgive me for all that I've done because I am truly sorry.
I tried to make you happy, but I guess my efforts weren't enough. I hope you find someone who gives you the happiness you are looking for. But meanwhile, do have a happy birthday.
May the eternal glory of God fall on you and illuminate every fiber of your body. Happy birthday, ex-boyfriend.
The fact that we are no more together will never take away the fact that you will always be special to my heart. Happy birthday.
May you savor the special day with the newfound love of your life. Please don't break her heart like you break mine. Wishing you a spending birthday celebration!