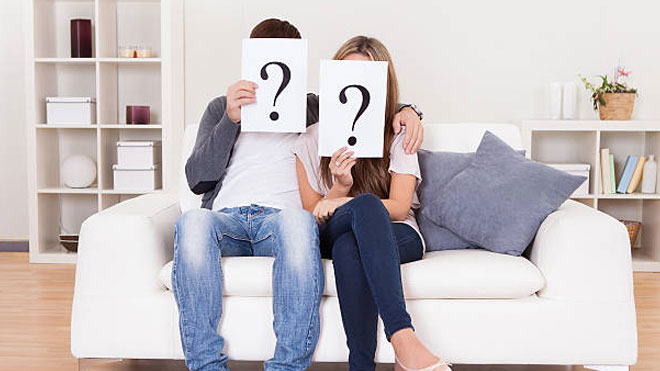 Creating a meaningful relationship involves diving deep into the inner interests of both parties. To get the most out of a relationship, both parties must invest a significant amount of vulnerability and honesty to strengthen the bond. Asking the right relationship questions are a great way to get straight to the point. Here are seven examples of the best relationship questions to strengthen your bond.
Best Relationship Questions To Strengthen Your Bond
Question 1: "What's your favorite scent?"
Keep it light, to begin with. Try not to start off too heavy. Ease into the deeper questions by asking base-level questions initially. Asking about a favorite scent gives your partner something to associate you with. They will inadvertently think of you the next time they browse the produce aisle and see grapefruit or get a whiff of wet driftwood at the lake. These memorable tokens can prove to be worth a lot more than it seems. There is also a science behind why a person may prefer a certain scent.
Question 2: "How can I show you I love you?"
This question may seem a bit obvious, but understanding another person's desires requires understanding them. We've all heard "treat others the way you want to be treated." But loving someone requires stepping into their shoes. And most importantly, put some action behind it.
Question 3: "What's something you'd like to do together that we have never done before?"
When we get stuck in a relationship rut, it can be difficult to voice what we really want. You become accustomed to sacrificing your desires for the sake of your partner. Go back to the beginning and ask what your partner truly desires. This is a fun question that provides the opportunity for selflessness. Your partner might surprise you with a fun activity you've been wanted to try as well.
Question 4: "What do you think is the perfect age to get married?"
This question may seem direct but some questions should be. Learn the pace of your partner. They could move faster or slower in comparison to you. This will give you a hint about whether or not it's too soon to give Wedgewood Weddings a call. Ask about timelines to ensure both of you are on the same page.
Question 5: "What is the hardest part of our relationship for you now?"
This question could sting a bit. Give your partner room to voice their complaints- they have the right to do so. Be open and receptive to critiques and try not to take them too personally. Use this question as a springboard toward improvement. Appreciate the fact that they have held it in so long but, most importantly, felt comfortable enough to voice their concerns. The true test of a strong relationship is how the relationship withstands problems. This could ultimately make you stronger together.
Question 6: "What's one mistake you keep repeating?"
This is a good question to pick their brain. Find out how they operate the inner workings of their mind. Humility is attractive. Finding out this seemingly perfect person doesn't see themselves as perfect shows a human side. Having a conversation about mistakes to help each other grow offers the chance to hold one another accountable and mature together.
Question 7: "What is it about our life together that makes you happy?"
Remember to take time to compliment one another and your relationship together. Diving deep does not exclude positivity. The mushy, gushy stuff contributes to your bond just as much. Take the time to date your partner. Remind them of why you want to spend time with them. Regularly remembering the good things keeps a bond tight.
It can be challenging to come up with specific topics organically but forcing it a little can prove beneficial. Try a round of 20 questions to get clarity. Ask your partner about their secrets, fears, aspirations, insecurities, and more to get the most out of your partnership.